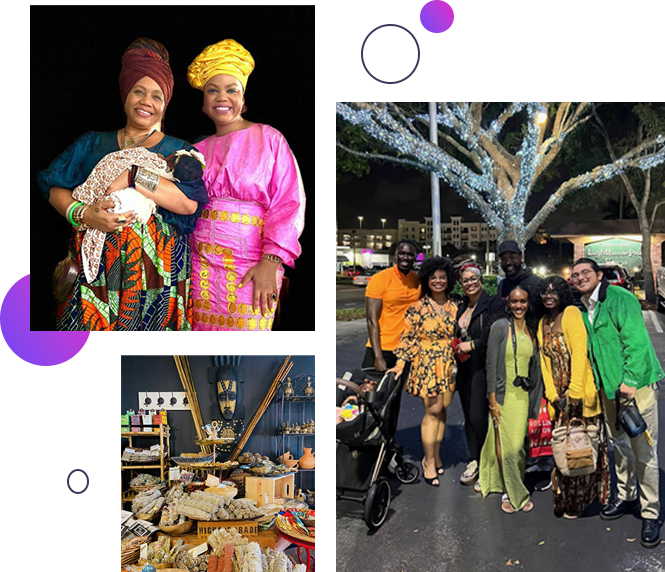 Bohemi Chic is the largest Black Owned and Woman Owned metaphysical store in South Florida, run by a mother and daughter dynamic duo.
Wondering 'What is a metaphysical store?' Metaphysical stores sell goods and services for spiritual practices that harness the energies and powers of our five physical senses and beyond. These goods support spiritual practices and are central to some of the most revered cultural traditions like Santeria, Candomble, Hoodoo/Voodoo, Wicca, various Native American traditions and more. 
Locally coveted as the most mystical crystal shop Fort Lauderdale offers, Bohemi Chic has curated thousands of unique products for its devout customers to enjoy including candles, incense, smudges, spiritual colognes, tarot cards, handmade soaps & much more!
Along with the help of an amazing team backed with deep experience and exceptional reviews, Bohemi Chic is a trusted source for metaphysical items like infamous Murray and Lanman Florida Water Cologne and spiritual services like tarot card readings.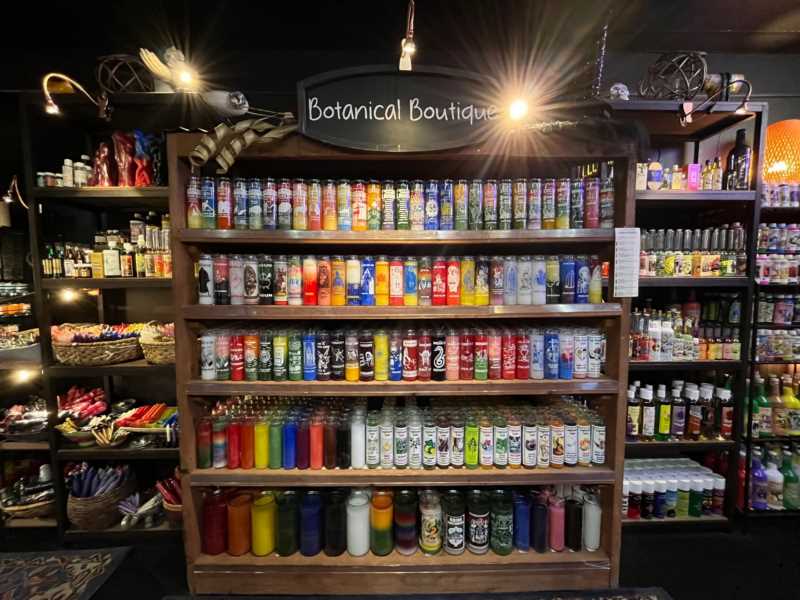 We are proud to offer one of the largest selections of conjure candles in South Florida! Choose between our 7 day candles or 14 day candles with colors varying from traditional black for protection, green for success and money drawing, red for love and more! 
Popular candles include High John the Conqueror, the road opener candle, Oschun candle or even a candle for fertility. 
You have the option to have your candle fixed or dressed by Ms. Aqua instead of standard to enhance its power and match your particular intentions. These are specifically prepared and blessed with special rituals, intentions and prayers. The candle will be dressed with our unique spiritual oils, herbs, powders and more.
Browse our large variety of alleged conjure candles that will help open the doors for your specific intentions.
Come and explore Bohemi Chic's stunning apothecary curated just for you. We offer the largest selection of spiritual herbs and spices of any metaphysical store or crystal shop in Fort Lauderdale. Use for spells, teas, smoke blends and more!
Some of our favorites include:
Cascarilla – Used to repel negative energy by creating a protective shield around you and your space!
Jasmine – Used for Moon Spells, Love Spells, Dreams, Luxury and Money Drawing!
Bay Leaves – Used for Money Drawing, Prosperity, Strength, Ward off Evil, Psychic Powers, Divination!
Allspice – Used for Good Luck, Fortune, Success, Offerings, Positive Change!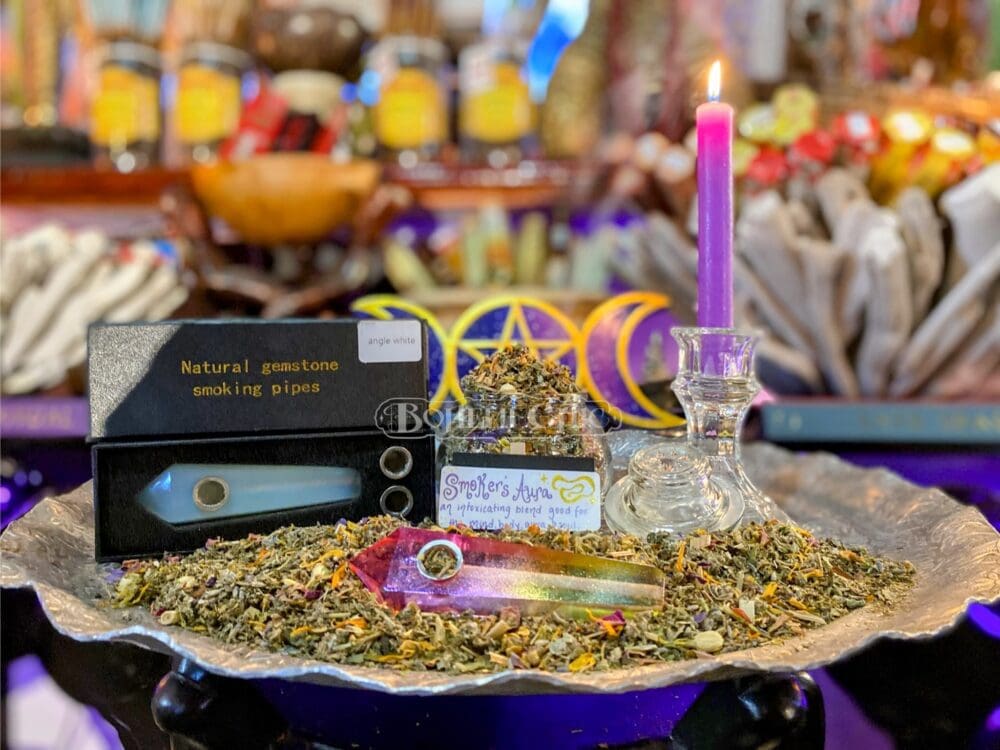 Bohemi Chic Feature On Deco Drive!
If you need to de-stress from having a hard day, then you need to come here. As soon as you walk in, you instantly feel the energy shift within you. It's like all the cares in the world seem to melt away. Definitely my favorite metaphysical shop to come to.
This place is a one-stop shop. The staff is amazing. Whatever you need from stones to candles to readings,, tarot cards and cauldrons, this shop has thought of EVERYTHING. They say a beautiful prosperity prayer over your purchases. I am a customer for life now.
Go to Bohemi Chic for the ultimate experience. Aside from the large selection of crystals, incense, oils, soaps, books, etc… all reasonably priced the staff and owners are amazing. You will not just have an awesome shopping selection but a whole learning experience to go with it.